2nd Avenue Animal Hospital
Our veterinary team strives with the utmost honesty, integrity, and compassion to provide our clients and their pets with the leading edge of medicine in combination with the utmost devoted care in an effort to exceed their expectations. 
The vet technicians are so professional. Specifically Christian and the guy with long hair who wears the hat (forgot his name). I know it's very busy, but everyone had the patience to answer simple questions and make it a pleasant experience.
Andy C.
Reviewed via Google
They are amazing! My cat was seen by them for a few years before he went missing and they did an amazing job. They also gave me recommendations if they couldn't solve the issue. I recently took my great dane puppy there after he had been attacked and they worked me in! A few other vets had turned me away, but not 2nd Ave! 10 out of 10 would recommend! My pup is healing up well thanks to them!
Jazmine T.
Reviewed via Google
I've had nothing but great experiences with my dog and my two cats at this vet's office. Even though they are always extremely busy they have adapted and given the customer several avenues to get in contact with them whether that's through text message, email, or phone call. The veterinarians are thorough and kind. Highly recommend.
Margaret H.
Reviewed via Google
Veterinary Services
Examinations, Vaccinations, Surgery, Medicine, and more.
Online Pharmacy
Food, medication, and more with free delivery.
Download Mobile App
Get reminders, schedule appointments, and more.
Professional Pet Grooming Services
Professional Pet Grooming Services are available by appointment. Please contact us by email or by phone at 706-507-7297 to obtain pricing information and appointment availability. Prices range by breed, condition & length of the coat.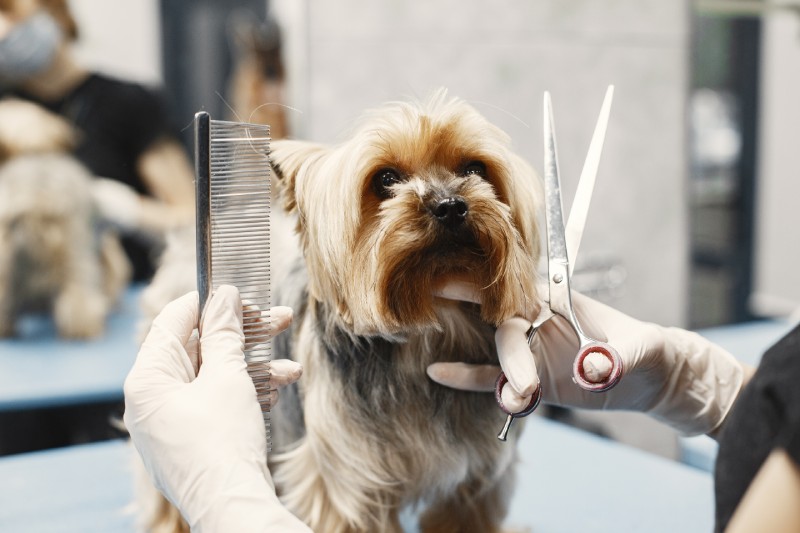 We provide a smaller, homey atmosphere, caring for less than 20 dogs. This environment is great for dogs who otherwise might find a larger higher-energy daycare too stressful. Your dog's safety and well-being are our top priority. While at Daycare, they will be under constant supervision, both inside and outside. It is the goal of 2nd Avenue Doggie Daycare to provide the highest level of care and attention for your dog as humanly possible. Our own personal dogs are members of our families; we treat them with love and respect.
VIP Luxury Pet Boarding Services
Dogs can get their own suite with a window and TV, at least 3 playtimes per day. Pets can have their food from home, or clinic food. A grassy backyard with a nature trail is provided for exercise and elimination. We are happy to text you pictures during your stay. If you would like, for an additional small fee your pet can join in on "Doggie Daycare" Monday-Friday.
Veterinary Services in
Columbus, GA
Pet Wellness & Preventative Medicine
Proper wellness care is crucial, and preventative medicine plays a big part in your pet's health.
Learn More →
Pet Vaccinations
Our veterinary team will formulate a vaccine protocol appropriate for your pet's lifestyle and age.
Learn More →
Pet General Surgery
Our state-of-the-art surgical suite allows for the performance of a wide variety of surgical procedures.
Learn More →
Pet Grooming
At 2nd Avenue Animal Hospital, our professional pet grooming services are available by appointment.
Learn More →
About 2nd Avenue Animal Hospital
At 2nd Avenue Animal Hospital, we pride ourselves on providing compassionate care for all our patients. Our team of experienced veterinarians, technicians, and support staff treats your pets as if they were our own and will work with you to create a personalized care plan that meets your pet's unique needs.
Real Reviews from Real Clients
Read real reviews from real clients who have made 2nd Avenue Animal Hospital one of the highest-rated veterinary facilities in Columbus, GA.
"Love, love, love 2nd Ave! I cannot say enough good about them! Keep up the great work!"
Jerry O.
Reviewed via Google
"Great staff willing to make sure our animals receive the best possible care."
Daniel W.
Reviewed via Google
"Dr. Harris is the kindest soul. She truly has a passion for animals!"
Barrett P.
Reviewed via Google